Chitral Gol Wild Life
| | |
| --- | --- |
| Duration : | 15 days trip, walking days 7/8 |
| Max Height Gained : | 3730m |
| Grade : | Moderate / Demanding |
| Season : | May - Sept |
Brief Description
A classic traverse of Chitral Gol National Park starting from the Kalash valleys where Alexander's lost tribe still live in their traditional ways,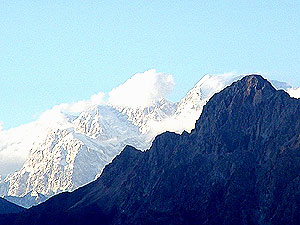 the trek rewards you with excellent views of Tirich Mir 7708m besides other peaks and the likelihood of spotting the endangered markhor wild goat. This is a short remote trek on a seldom used route on faint rugged trails used by shepherds and hunters. You cross two passes the Chimarsan Doni pass 3730m and Gokhshal pass 3720m in the Chitral Gol wild life sanctuary. Chitral Gol sanctuary was established by H.H Sir Shuja ul Mulk as his private game reserve in 1910.The present owner being the last ruler Prince Saif ul Mulk. The area covers 7,745 hectares with old cedars, pine oak, juniper and birch forests with a good herd of about 400/500 Markhor's with snow leopard, wolf, marmot and weasel in it. The park is also rich in bird life such as Monal pheasant, Falcon, Hawk, Eagle, Lammergeyer, snow cock, chukar and many other species. On many occasions, I have viewed Eagles hunting the snow cock in the valley.
Itinerary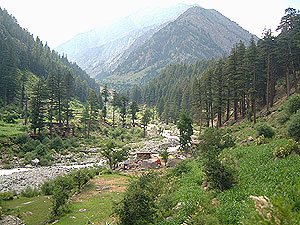 Day 01: Arrival Islamabad. Transfer to hotel. Hotel
Day 02: Drive over Lowari pass 3118m to our private family Fort at Ayun. Home stay
Day 03: Village walk at leisure to acclimatize in Ayun village. Ayun Fort home stay.
Day 04/05: Stay with Alexander's lost tribe the Kalash of the Hindukush . Camp
Day 06: Trek to Sheikhanan Deh. amongst the Nuristani tribe , 2 hrs walk. Camp
Day 07: Trek to the shepherd huts at Chimirsan Ghari 5/6 hrs . Camp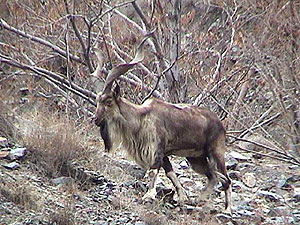 Day 08: Trek over Doni Pass 3730m 5 hrs great views of Tirich Mir 7708m . Camp
Day 09: Trek to Gokhshal shepherds huts 3 hrs . Camp
Day 10: Rest , explore / wildlife sightings in Gokhshal surroundings . Camp
Day 11: Trek over Gokhshal pass to Chaghbini 7 /8 hrs, good views . Camp
Day 12: Drive to Chitral town. Afternoon bazaars and wild mountain polo. Hotel
Day 13: Fly to Peshawar. Free day Peshawar bazaars street of storytellers. Hotel
Day 14: Morning visit Khyber pass afternoon return to Rawalpindi. Hotel
Day 15: Transfer to airport for International flight