Passes of Boroghil
| | |
| --- | --- |
| Duration : | 28 days trip, 17 walking days |
| Max Height Gained : | 5200m |
| Grade : | Moderate / Demanding |
| Season : | Mid June - End Aug |
Brief Description
This classic traverse from Chitral to Chapursan valley and Hunza along the Wakhan corridor is a delightful trek crossing three passes Shah Junali pass 4215m the Kurambar pass 4300m and Chilinji pass 5200m.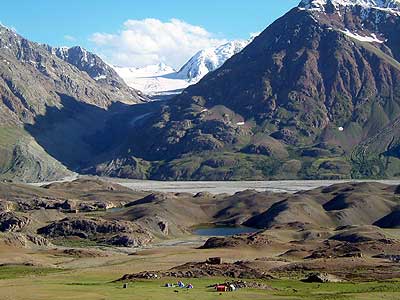 We pioneered this trek when no tourists were allowed in the region. Following early explorers Tilman and Thiesegar it offers the best of mountain scenery. The scenery changes dramatically from deep valleys, thundering rivers and soaring glaciated peaks of the Shah Junali before you emerges on the southern tip of the Pamirs at Brroghil and Kurambar. In Boroghil the boundless plains, lakes and mountains of the Pamirs of central Asia are literally a stone throw away, and a detour to the crest of Boroghil pass revels a valley that falls away into the fabled Oxus. Here you get to see Wakhi tribe, rosy-cheeked Tajiks and Kirghiz leading yaks and camels on trade routes. You then continue east into the northern extremities of the Karakorum in Hunza with peaks rising on both sides of you, glacier crossing & with the high Chilinji pass this trek offers a variety of mountain scenery on route.
Itinerary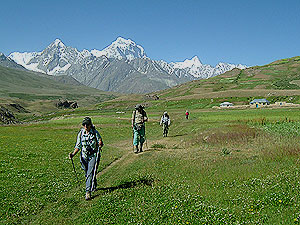 Day 01: Arrival Islamabad. Transfer to hotel. Trek briefing for permit. Hotel
Day 02: Drive over Lowari pass 3118m to our private family Fort at Ayun. Home stay
Day 03: Visit Alexander's lost tribe the Kalash of the Hindukush . Ayun Fort home stay.
Day 04: A day in Chitral town exploring bazaars and Fort. Hotel
Day 05: Jeep drive through Torkhow river valley to Zanglasht.7 hrs Camp
Day 06: Drive to the village of Rua.3/4 hrs, porters join us, acclamitize walk Camp
Day 07: Trek above Moghalang. 5/6 hrs Camp
Day 08: Trek through lovely meadows to Shah Ghari. 5/6 hrs Camp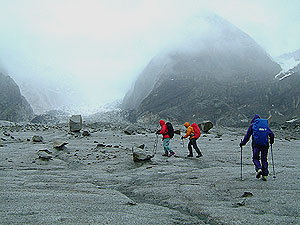 Day 09: Trek cross Shah Junali pass 4215m to Laimano Gol. Camp
Day 10: Trek to the village of Lasht. 7 hrs Camp
Day 11: Trek to the wakhi settlement at Kismanjana 6 hrs. Camp.
Day 12: Trek to the pastures of Ishkarwarz on the Boroghil 5/6 hrs. Camp
Day 13: Trek to the Wakhi tribe at Qui Quildi. 5/6 hrs Camp
Day 14: Trek to Kurambar lake. 4300m 6 hrs Camp
Day 15: Rest at Kurambar and explore around. Camp
Day 16: Trek before Chatoboi glacier. 4 hrs. Camp
Day 17: Trek cross Chatoboi glacier to Sukhtarabad. 6 hrs Camp
Day 18: Cross river , trek to Chilinji Jungle. 3 hrs Camp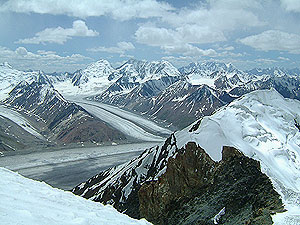 Day 19: Trek to Chilinji high camp, 4 hrs Camp
Day 20: Trek Over Chilinji pass 5200m to Baitar. 7 hrs Camp
Day 21: Extra day in case of bad weather/ Rest at Baiter .Camp
Day 22: Trek to Babagundi Ziarat. 5/6 hrs Camp
Day 23: Jeep drive via Reshit to Soost to Hunza. Hotel
Day 24: Free day exploring Karimabad Hunza. Hotel
Day 25: Drive on Karakorum highway to Chilas. Hotel
Day 26: Drive to Rawalpindi . Hotel
Day 27: Free shopping day in Rawalpindi. Hotel
Day 28: Transfer to airport for International flight